Project: Jumper Game in Unity Engine
– To download Jumper Game project for free (scroll down)
About Project:
Jumper Game project is developed using Unity Game Engine. The language used for the development of this project is "C#". The project file contains Assets such as C# scripts, prefabs, textures, sounds, animations, models, scenes and many more. Jumper is a 3D game specially designed for PCs. The gameplay Graphics is good enough for a pc and controls are simple for the users.
About Gameplay:
Talking about the gameplay, jumper game is all about jumping and avoiding obstacles to gain score points. In this game, the player has to jump, dodge the sharp cube obstacles. At the beginning of the game, a player is provided with 3 capsules which helps the player to destroy obstacles by shooting whenever the situation goes wrong and a player can hold only three capsules at a time. With it, in each step, the score points get increasing. The environment of this game is pretty cool, upper and the lower border are filled with sharp strikes and whenever the ball touches it, the game is over. In the whole game, a player has to make the red ball jump in the air by avoiding obstacles. PC Controls are [Space Bar To Jump and Shift Button to Shoot].
In order to run the project, you must have installed Unity3d on your PC. Jumper Game in Unity Engine project is free to download with source code. For the project demo, have a look at the image slider below.
[metaslider id=9650]
Gameplay Demo: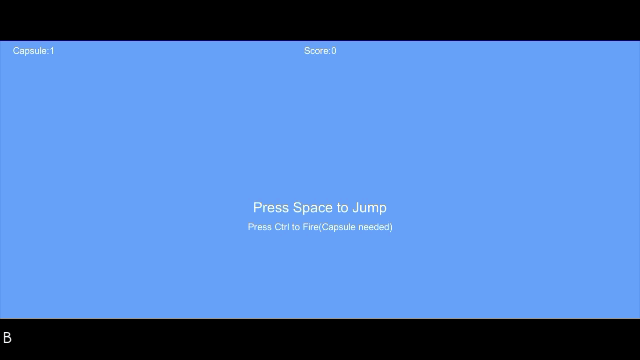 DOWNLOAD JUMPER GAME IN UNITY ENGINE WITH SOURCE CODE: CLICK THE BUTTON BELOW