Project: Jumping Ninja Game in Unity Engine with Source Code
– To download Jumping Ninja Game project for free (scroll down)
About Project:
Jumping Ninja Game project is developed using Unity Game Engine. The language used for the development of this project is "C#". The project file contains Assets such as C# scripts, prefabs, textures, sounds, animations, models, scenes and many more. Jumping Ninja is a 2D game specially designed for Androids. The gameplay Graphics is good enough for an Android phone and controls are simple for the users.
About Gameplay:
Talking about the gameplay, Jumping Ninja game is all about jumping from one place to another without falling down. In this game, the player has to make the ninja jump from one place to another using touch control. The gameplay is a bit simple, the player has to hold his/her finger on the screen to make the ninja jump all over, the longer you hold, the further ninja jumps to another place and the score increases each time a player succeeds to jump without falling down. After each step, a new stage is generated randomly without knowing its actual distance. A meter bar displays jump power and by observing the meter he/she should tap the screen in order to jump.
In order to run the project, you must have installed Unity3d on your PC. Jumping Ninja Game in Unity Engine project is free to download with source code. For the project demo, have a look at the image slider below.
[metaslider id=9990]
Gameplay Demo: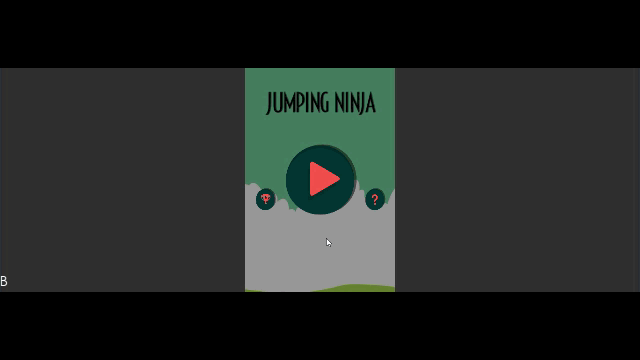 DOWNLOAD JUMPING NINJA GAME IN UNITY ENGINE WITH SOURCE CODE: CLICK THE BUTTON BELOW
Download Project