Project: Vampire VS Zombies Apocalypse Game in unity engine with source code
– To download Vampire VS Zombies Apocalypse Game project for free (scroll down)
About Project
Vampire VS Zombies Apocalypse Game project is developed using Unity Game Engine. The language used for the development of this project is "C#". The project file contains Assets such as C# scripts, prefabs, textures, sounds, animations, models, scenes and many more. Vampire VS Zombies Apocalypse is a 2D game specially designed for PCs and Android. The gameplay Graphics is good enough and the controls are simple for the users.
About Gameplay
Talking about the gameplay, Vampire VS Zombies Apocalypse game is all about escaping from a place to another by defeating enemies and within a short period of time. In this game, the player has to escape from a place to another by killing the Zombies. There are Yellow Keys, which is required to open the gates and the player has to take the key and move on to the gate. The time is limit and the player has no life bar. If the zombie attacks or touches the player, the vampire dies. The gameplay is not so simple, controlling the vampire might be a bit hard and the vampire can shoot at the zombies in order to destroy it. Likewise in another level, there are more zombies with high difficulties in taking Key.
In order to run the project, you must have installed Unity3d on your PC. Vampire VS Zombies Apocalypse Game in Unity Engine project is free to download with source code. For the project demo, have a look at the image slider below.
Gameplay Demo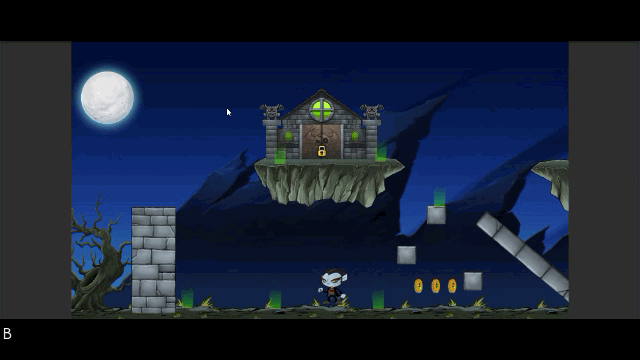 DOWNLOAD VAMPIRE VS ZOMBIES APOCALYPSE GAME IN UNITY ENGINE WITH SOURCE CODE: CLICK THE BUTTON BELOW
Download Project